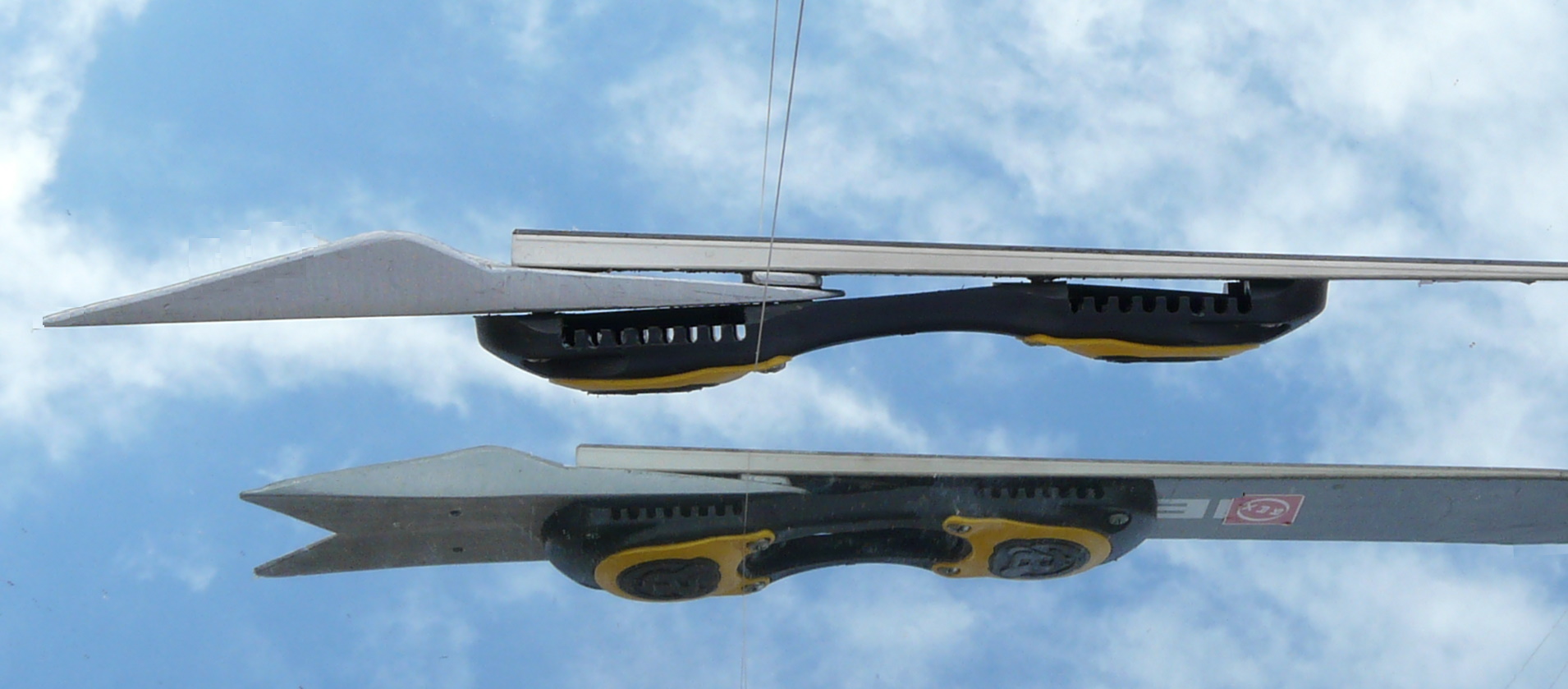 Ski Revolution
Hey, this is the ski revolution!
The "Ski Absolute" brings the best of water skiing to snow and ice slopes.
Emerged in Austria in the last season, this ski can carve turns with its rear fins only,   while keeping ski tips above the snow surface.
Yeah, just like a water ski…
Unbelievable?
Ok, just try this invention and enjoy easy riding on steep ice and even bumps!
The secret: we have replaced clumsy long edges of all today`s skis by short cutting blades just under skier`s heel.  Cutting blades can carve turns of any radius…
Ski Absolute is starting in Colorado, USA in January 2021, 
Mike Pelletier is here sharing his first impressions:
Hello Tom,
Been having fun here with the Absolute. Tree, moguls, great control!
Lift operators saying, "What the hell are those skis?"